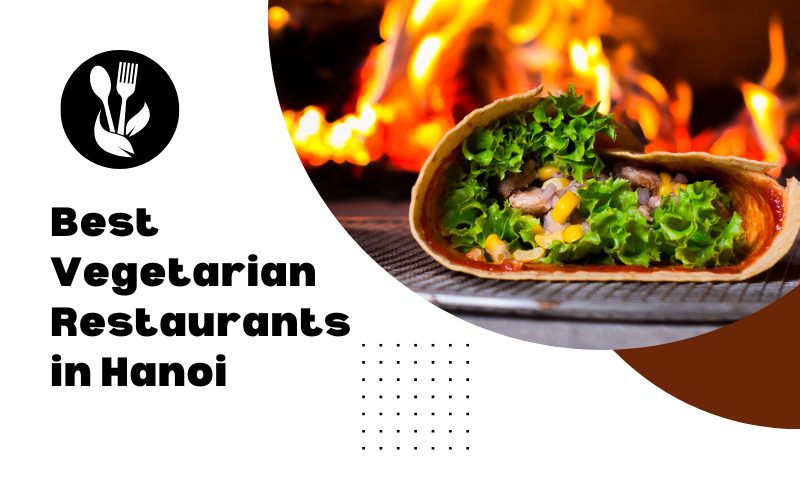 Vegetarianism is no longer unfamiliar to Vietnamese in general and Hanoi in particular. Previously, many vegetarian tourists traveling to Hanoi had to face difficulties finding suitable places to eat. However, coming to Hanoi now, you can easily find quality vegetarian restaurants from food to space. Let's take a look at seven restaurants that IDC Travel has recommended for you!
Nang Tam Vegetarian Restaurant
Address: No. 79A Tran Hung Dao Street, Hoan Kiem District, Hanoi.
Opening hours: 09:00 AM – 9:00 PM
Nang Tam Vegetarian Restaurant was established in 1995, being the oldest vegetarian restaurant in Hanoi. This place is constantly innovating to suit customers' tastes from time to time. All dishes are prepared meticulously to ensure that all diners enjoy their meal. The menu of Nang Tam Restaurant is diverse, with appetizers, main dishes, rice portions, and drinks. Although located in an alley, this vegetarian restaurant serves a cool and clean place with dishes at a moderate price. You can also contact the restaurant to book a table in advance so you don't have to wait long!
Uu Dam Chay Restaurant
Address: No. 55 Nguyen Du Street, Hoan Kiem District, Hanoi.
Opening hours: 10:30 AM – 09:30 PM
Uu Dam Chay is a familiar name among Hanoi vegetarians. To give diners the best experience, Uu Dam Chay offers an elegant and pure space in a modern and classic style intertwined. You will have a chance to immerse yourself in the melodious background of Buddhism, with family and friends enjoying unique vegetarian dishes such as udon soup, lotus root shakes with cheese, mandarin sticky rice, and more. Another plus point is that the restaurant has a spacious and comfortable parking space to park even cars, so you don't have to worry!
Vi Lai Restaurant
Address: No. 4S, Alley 67, Ly Thuong Kiet Street, Hoan Kiem District, Hanoi.
Opening hours: 10:30 AM – 3:00 PM and 5:30 AM – 10:00 PM
As one of the most famous vegetarian restaurants in Hanoi, Vi Lai Vegetarian Restaurant gives diners a feeling of purity and peace right from its name. This vegetarian restaurant is located quietly in a small alley on Ly Thuong Kiet Street. You can enjoy vegetarian dishes in the form of a buffet or a la carte with various dishes from starters, main courses to desserts and tea dishes. The frugal dishes here not only help improve your health and physique but also help your soul become more comfortable and pure.
Chay An Lac
Address: No. 109 Tran Hung Dao Street, Hoan Kiem District, Hanoi.
Opening hours: 10:30 AM – 1:30 PM and 5:30 AM – 8:30 PM
Chay An Lac, a mid-range vegetarian restaurant, impresses every customer with a rich and diverse menu (about 50 dishes) at a reasonable price. The buffet only costs you about 110,000 VND per person. If you do not like to have a buffet, you can order a single dish or eat a portion of rice as you want. The restaurant serves two types of dessert, including sweet soup and fruit like apple or watermelon. Besides, you can also order your drink, such as a smoothie, tea, coffee, or juice. An Lac Chay is always crowded, especially on the full moon day and at the beginning of the month. This restaurant recommends you book a table before coming.
Sadhu Vegetarian Restaurant
Address: No. 87 Ly Thuong Kiet Street, Cua Nam, Hoan Kiem District, Hanoi.
Opening hours: 10:30 AM – 10:00 PM
Sadhu Vegetarian Restaurant specializes in vegetarian buffets prepared in European, Indian, and Vietnamese vegan styles. The food is delicious, and the space is uniquely designed, with a modern and luxurious part and a classic and rustic space combined together. The delicious, unique, and strange taste of the dishes at the restaurant will definitely impress you and make you keep coming back.
WaiThai Vegetarian Restaurant
Address: No. 14, Alley 36 Dao Tan Street, Ba Dinh District, Hanoi.
Opening hours: 10:00 AM – 2:00 PM and 5:00 PM – 9:00 PM
WaiThai is the first vegetarian restaurant in Vietnam to make dishes following the Thai cuisine style. Coming to this place, you can feel the beauty in the design and enjoy the taste of the cuisine of the land of the golden temple. WaiThai serves diners healthy, nutritious food, bringing the feeling of pure authenticity. Delicious vegetarian dishes are prepared through the talented hands of the chef, creating culinary works that make diners admire. The restaurant serves a menu of more than 40 Thai dishes daily, including corn Som Sam, Fairy seaweed salad, mushroom Tom Yum or Thai tea, and mango sticky rice. In addition, the shop also has some Vietnamese dishes such as pho rolls or steamed rice rolls.
Truc Lam Trai Restaurant
Address: No. 39 Le Ngoc Han Street, Hai Ba Trung District, Hanoi.
Opening hours: 9:00 AM – 9:00 PM
Truc Lam Trai is not only a delicious vegetarian restaurant in the Hai Ba Trung area but is also famous among Hanoians. The restaurant is designed in the style of Buddhism, rustic and peaceful, giving customers a feeling of relaxation and lightness. The vegetarian dishes here are carefully prepared by the heart of the chef. When eating, diners will feel the full flavor of the perfect blend of ingredients. The most unique dish of the restaurant that is loved by all diners is the mixed soup made from vegetables and brown rice. You will find an extraordinary taste when trying this soup. The mixed soup here is frugal and good for your digestive tract.
All the vegetarian restaurants above are the best in Hanoi that IDC Travel introduces to you. We hope you can find the one that is most suitable for you. If you are interested in traveling to Hanoi and want to discover the rich culinary history of this city, don't hesitate to get in touch with us for the best trips.
Read more: