Hanoi Car Rental with Driver
Hanoi car rental with driver with IDC Travel – Travelers can hire a car with us to visit the city, nearby attractions as well as to other Northern Vietnam travel destinations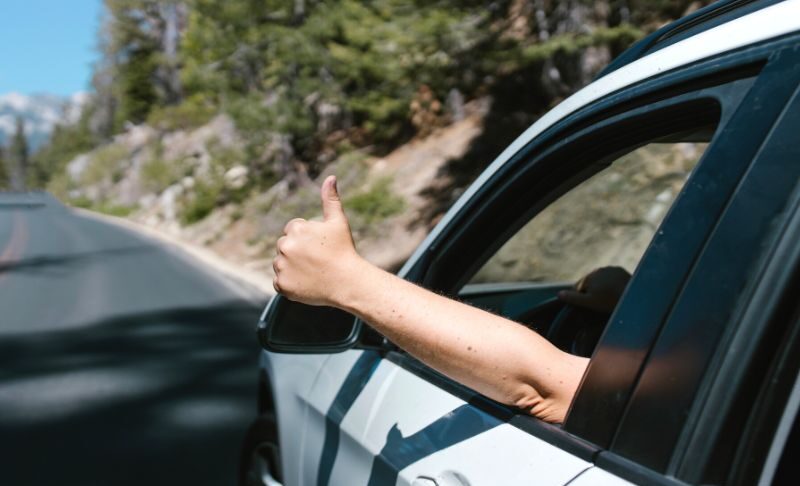 Hanoi City tour by car
Car rental for Hanoi city tour 
Most visitors to Northern Vietnam begin their journey in Hanoi, which has an international airport. From the heart of Hanoi, the Noi Bai airport is about 30 KM away. For airport pickup, visitors can either take a taxi or rent a car. For 4 seat cars and 16 seat vans, the cost of a taxi from Noi Bai airport to the center of Hanoi is approximately 12–18 USD (250,000–400,000VND) plus one toll fee at the airport, which is roughly 0.7 USD (15,000VND). At this airport, passengers can deal directly with the driver, transfer for a set fee, or pay later per km.
With our service, we set up cars with suitable seats or passengers with luggage in response to inquiries from travelers. Our driver will take you to the greeting board with your name and destination.
Travelers can also rent one of our cars to explore Hanoi for a few hours, a full day, or longer.
Destinations that you should not miss
Hoan Kiem Lake: 
It's obvious that you can not enjoy Hanoi in the right way without visiting the heart of Hanoi – Hoan Kiem Lake. It is an ideal start for your tour. You can park your car somewhere around Hoan Kiem Lake and go for a walk. There are numerous local restaurants that serve Hanoi specialties near the lake, such as Pho Thin, Cafe Giang,… What can be more exciting than trying the typical breakfast of the locals to start the city tour?
Chua Tran Quoc :
This is the oldest pagoda in Hanoi, built in the 6th century, and is the most attractive tourist spot for all travelers coming to Hanoi. You will spend about 40 minutes here visiting this place under the guidance of your tour guide. 
Ho Chi Minh Mausoleum: 
You can view Ho Chi Minh's 2 houses, the palace where he worked from 1954 to 1969, when you visit the Ho Chi Minh complex to learn more about a great leader of the Vietnamese revolution who assisted in achieving independence and freedom for Vietnam.
The Temple of Literature & National University: 
Book our service Hanoi car rental now so you don't miss a must-visit spot in your trip. This is the first university in Vietnam, founded in 1070, and also the location where the first exam in Vietnam happened. The names of 1034 doctors who have studied here are currently listed, making it a very important piece of Vietnamese history. At this temple, accurate replicas of educational masonry are displayed.
Hoa Lo Prison
Under French colonial rule, it was referred to as "Hell on Earth." Hoa Lo is a popular destination for travelers both inside and outside the nation. The prison was constructed in 1869 and later used as a detention facility for American pilots while they were bombing Vietnam from 1964 to 1973.
Best nearby destinations in Hanoi
You can rent a car to travel to the following places close to Hanoi on an appropriate schedule:
– Bat Trang Pottery Village: 15 KM
– Duong Lam Ancient Village: 60 KM
– Van Phuc Silk Village: 20 KM
Hanoi Car rental around
Car rental from Hanoi to Northwest Vietnam
Sapa is the most well-known vacation spot in Vietnam's northwest. Besides taking a night train, people can drive to Sapa. The new highway between Hanoi and Sapa greatly reduces travel time.
Other places to visit nearby include Mai Chau, Moc Chau, Son La, Dien Bien, and Lai Chau.
Car rental from Hanoi to Northeast Vietnam
The most well-known place in Northeast Vietnam is Halong Bay, 180 kilometers from Hanoi. When visiting Halong Bay – a UNESCO Heritage Site, tourists typically take a van, bus, or car provided by their tour operator. Alternatively, you can rent a car from us for the Hanoi – Halong – Hanoi journey.
Other places to visit nearby include Ha Giang, Cao Bang, Lang Son, Ninh Binh, and Tam Coc, Bich Dong, Van Long, Trang An, and Bai Dinh Pagoda.
Car rental in Hanoi and surroundings
Hanoi airport pick up
Hanoi half day city tour
Hanoi full day city tour
Hanoi – Halong (1 way or return, 1 day or 2 days)
Hanoi – Sapa – Hanoi (3 days up)
Hanoi – Ninh Binh – Hanoi (1, 2 or 3 days)
Hanoi – Mai Chau – Hanoi (1, 2 or 3 days)
Northeast Vietnam: Hanoi – Ha Giang – Cao Bang – Lang Son
Northwest Vietnam: Hanoi – Mai Chau – Moc Chau – Son La – Dien Bien – Lao Cai
Across Vietnam: Hanoi – Northern area – Ninh Binh – Vinh – Phong Nha – Quang Tri – Hue – Da Nang – Hoi An – Quy Nhon – Nha Trang – Da Lat – Ho Chi Minh City – Me Kong delta
Prices for Hanoi airport pick-ups (in US$)
| | | |
| --- | --- | --- |
| Car types | Valid until |  Prices |
| 4 seat car | Dec. 31, 2022 | 28 |
| 7 seat mini van | Dec. 31, 2022 | 30 |
| 16 seat van (Toyota, Ford, Mercedes) | Dec. 31, 2022 | 35 |
| Ford D-Car (7 seat limousine) | Dec. 31, 2022 | 40 |
| 24 seat mini bus | Dec. 31, 2022 | 44 |
| 35 seat bus (Hyundai) | Dec. 31, 2022 | 49 |
| 45-seat coach (Hyundai Aero Space) | Dec. 31, 2022 | 64 |
Prices for Hanoi car rental around (in US$)
| | | | | | | |
| --- | --- | --- | --- | --- | --- | --- |
| Route | 04 seat | 07 seat | 16 seat | 29 seat | 35 seat | 45 seat |
| Daily rental rates (within city) | 47 | 51 | 60 | 74 | 82 | 108 |
| All airport transfer (1 way) | 28 | 30 | 35 | 44 | 49 | 64 |
| Hanoi city tour (1/2 day) | 28 | 30 | 35 | 44 | 49 | 64 |
| Hanoi city tour (1 day) | 47 | 51 | 60 | 74 | 82 | 108 |
| Hanoi – Ha Long – Hanoi transfer (1 day) | 110 | 120 | 140 | 174 | 194 | 254 |
| Hanoi – Ha Long – Hanoi transfers (2 days) | 124 | 135 | 158 | 196 | 218 | 286 |
| Hanoi – Ninh Binh – Hanoi (1 day tour) | 77 | 84 | 98 | 122 | 136 | 178 |
| Hanoi – Ninh Binh – Hanoi (2 day tour) | 110 | 120 | 140 | 174 | 194 | 254 |