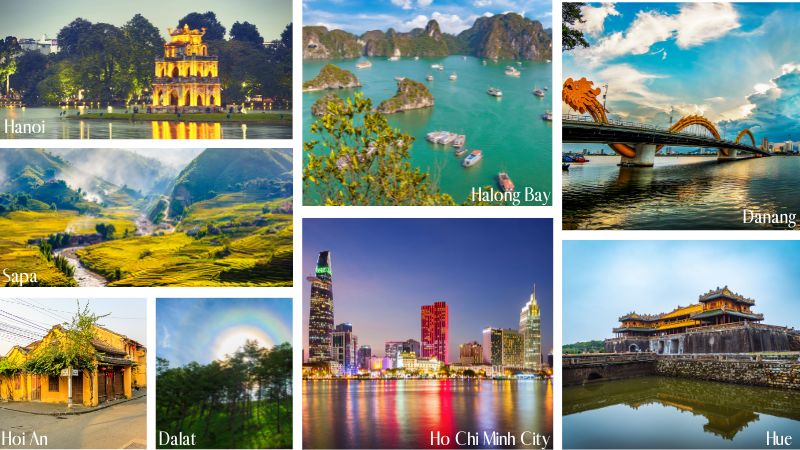 There are many scenic spots located in Vietnam. January is an ideal time for you to have a trip spanning North Central South, across all parts of Vietnam. Not only is January a suitable time for travel, but all seasons of the year are suitable for travel. Because the climate of Vietnam is a tropical monsoon climate, you are completely assured when traveling here. We have a list of the best places to go when you visit Vietnam in January, you should take a look.
Northern tourist spots
Hanoi
As the capital of a thousand years of civilization, Hanoi has an irresistible attraction because of its gentle and ancient beauty, as well as modern and vibrant. And of course, the capital is the first rang of best places you should go when you visit Vietnam in January.
If you are a person with a gentle and nostalgic personality, walking around the old town, West Lake, trying some street food, or enjoying the scent of milk flowers on the streets…
If you like the hustle and bustle, surely the modern entertainment areas in the commercial centers of the capital will not disappoint you.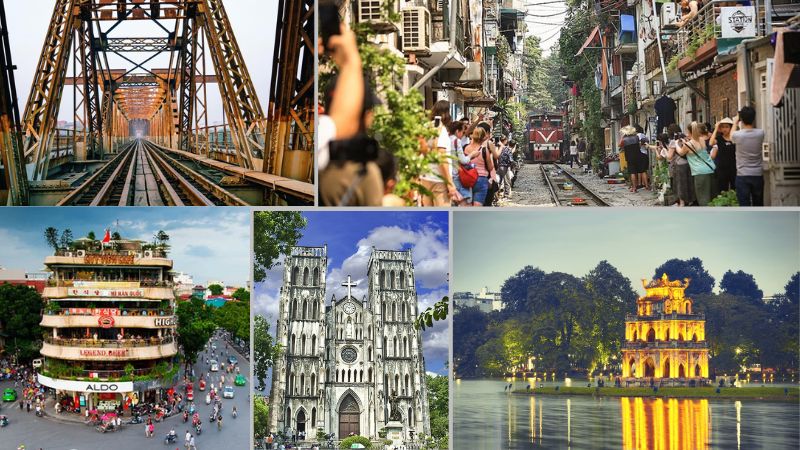 >>> Enjoy 1 day in Hanoi with our 1 Day in Hanoi : Best Itinerary
Ha Long
As a Vietnamese who has never been to Ha Long Bay – one of the 7 natural wonders of the world, it is a pity.
If you have a chance to go to Quang Ninh, book a cruise ticket on the bay, and enjoy a meal on the deck while watching the sunset right in the bay. In front of your eyes is a watercolor painting with charming water.
If you have more economic conditions, try the experience of watching the bay from above by seaplane!
Sapa
Sapa in Lao Cai province is considered the Europe of the North because of its cool climate in summer and extreme cold in winter. Sometimes Sapa also has ice and snow, and beautiful scenery like fairy gardens in Europe.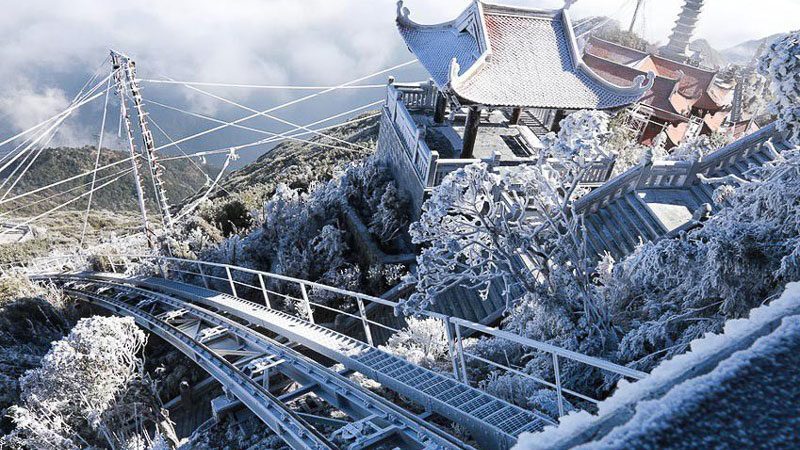 In particular, Sapa is also a place where people can take the cable car to the top of Fansipan, the roof of Indochina with an altitude of 3,143m to enjoy the feeling of "standing on the cloud".
If you are not afraid of the cold, come to Sapa in winter to feel the beauty of this place.
Central tourist attractions
Hue
Hue, one of the three biggest tourist destinations in Vietnam, is a place to preserve and preserve cultural heritages under the kings. In addition, Hue is also a famous center for Buddhism with dozens of ancient pagodas. Coming to Hue, you can visit famous landmarks such as the poetic Perfume River, Hue Citadel Tourist Complex, and Royal Court Music, … are intangible cultural heritages recognized by the world of Vietnam. Vietnam. In addition, coming to Hue, you can also enjoy some famous dishes of filter cake and royal dishes, …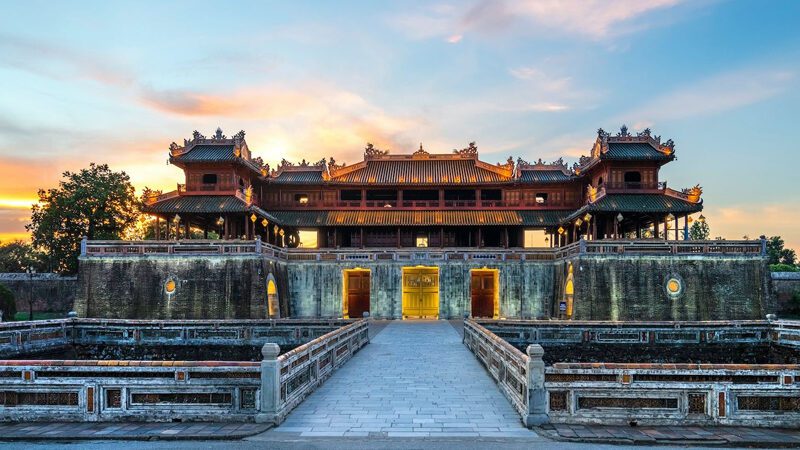 Danang
Da Nang is one of the three largest and most famous tourist destinations today. This city is also in the top 10 most livable cities in the world in 2018. As a famous tourist city, Da Nang welcomes thousands of tourists every year.
In addition to famous places such as Hai Van Pass, Ba Na Hills, Son Tra Island, and Phong Nha – Ke Bang National Park, … Da Nang also owns many beautiful and romantic beaches. Coming to Da Nang, you can also enjoy more unique and delicious dishes such as Quang Noodles, and Banh Xeo,…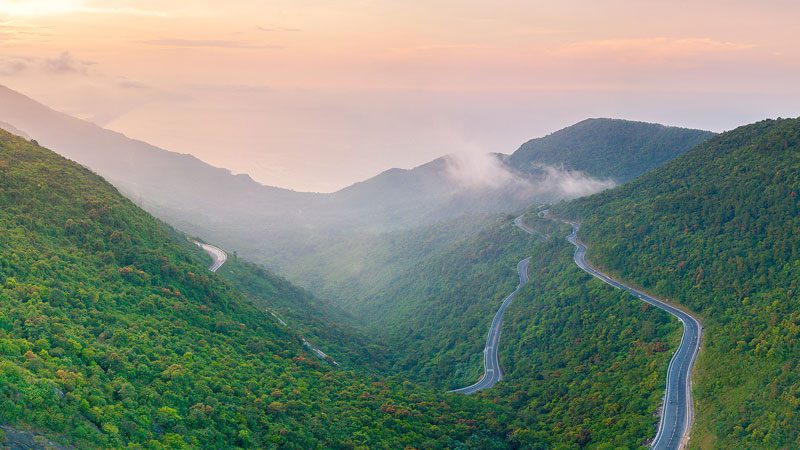 Hoi An
Hoi An was formerly a busy and famous international trading port. This ancient city not only has a painting-like beauty, rustic, and simple but is still equally romantic and poetic. Hoi An is the place to keep a massive intangible cultural foundation of our country. Until now, the people of Hoi An still keep the customs, activities, folk art, and cultural festivals, …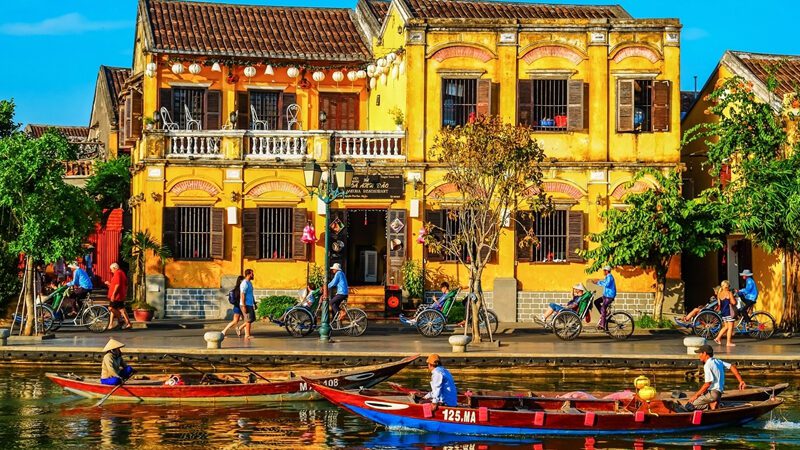 Hoi An is quite close to Da Nang, about 30km away, so you can move between the two locations. Coming to Hoi An, you can visit other interesting tourist attractions such as Kim An Pagoda, Covered Bridge, Old House Cluster, Museum Cluster, Craft Village Cluster,…and enjoy famous specialties. language of this land.
Da Lat
Da Lat city is a city of fruits and vegetables and a city with a mild and cool climate all year round. This place is not only an ideal resort for you but also a place to bring you the best experiences. With famous places to visit such as Xuan Huong Lake, Cu Hill, Love Valley, and Than Tho Lake, .. this will be an extremely quality virtual living paradise for you.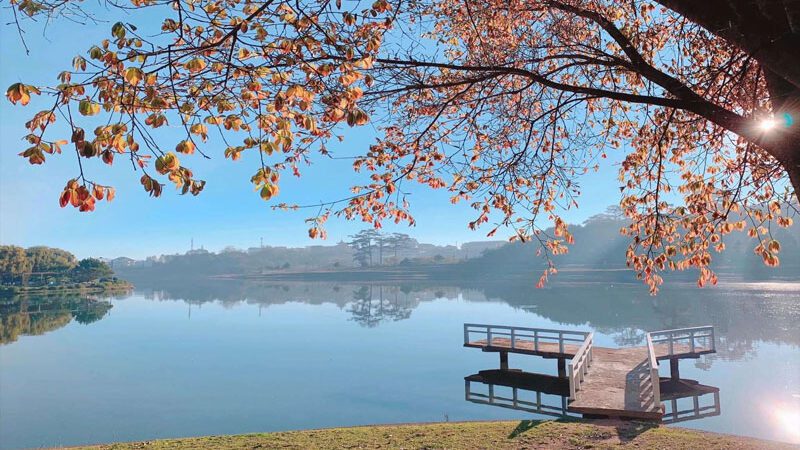 Southern tourist attractions
Saigon
Unlike Hanoi with thousands of years of civilization with a quiet and peaceful beauty, Saigon has a bustling and bustling lifestyle. Coming to Saigon, you can travel by plane to Tan Son Nhat airport and travel by car or bus to the city center.
Some of Saigon's tourist attractions are diverse with many famous historical sites and museums. In addition, Saigon is also a large entertainment shopping center with amusement parks such as Zoo and Botanical Garden, Dam Sen, Suoi Tien, .. and shopping areas such as Ben Thanh Market, and Diamond Plaza,…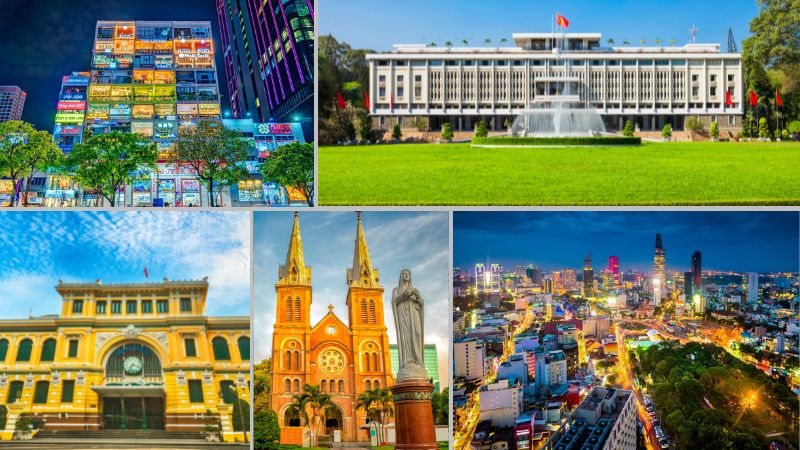 The West River
Referring to the West, people will remember floating markets, gardens with fruit-laden orchards, or attractive and unique specialties. Coming to the West, visitors will be closer to the nature and culture of the land and the hospitable people of the West.
Coming to the West, you can visit a number of places such as famous gardens (Mirth garden Cai Be, Vuon Vinh Kim -Tien Giang,…) or floating villages, melaleuca forests, rice fields, or other beautiful landscapes, nature reserves, and rare animals,…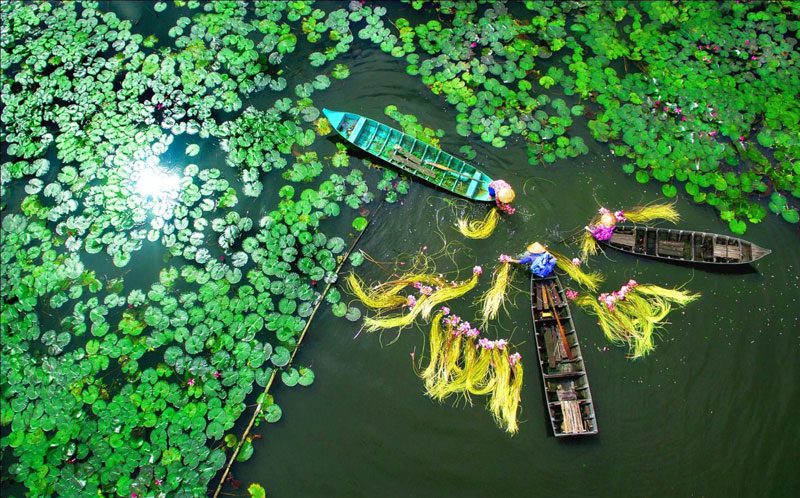 Hopefully, the article provides enough information for you about the best places you should travel to when you visit Vietnam in January. No matter what time of year, you can still travel anywhere in this place. Remember to follow us for more updates and contact us if you have a plan to come to Vietnam in January !