Vietnam's fourth-largest city, Danang, formerly called Tourane in colonial times, is a bustling, modern resort town in central Vietnam known for its impossibly long white-sand beaches. Located between Hue and Hoi An, two great UNESCO World Heritage destinations, Danang deserves more than a quick pass on your trip to Vietnam, especially since the seaside town has so much more to offer than its lazy beaches. It is a must-see tourist destination on your tour to Central Vietnam.
General Information
When you visit Da Nang, you will have the opportunity to visit picturesque locations such as Ba Ha Hills, Marble Mountain, Hai Van Pass, Son Tra Peninsula, and others. My Khe Beach should be on your bucket list if you enjoy adventure and outdoor activities. Every year, Da Nang hosts an international fireworks competition, with mesmerizing performances by artists from all over the world illuminating the romantic Han River.
On a Da Nang Beachbreak tour, you can sample a variety of authentic local cuisines. From street vendors to luxurious 5-star hotel restaurants, you can enjoy delectable dishes prepared by dedicated and experienced chefs using fresh, succulent local produce. If you're looking for nightlife, there are plenty of bars, clubs, and pubs along the town beach.
Da Nang Weather & Best Time to Visit
Danang enjoys a tropical monsoon climate with influences from high mountains, the East Sea, and the Han River. There are two distinct seasons in the year: a typhoon and rainy season from September to January and a dry season from February to August. However, when the temperature varies a little throughout the year, Danang is prone to many natural disasters due to its special geographical location. Sometimes tsunamis and typhoons can wreak havoc in the city.
April to August is Danang's main and peak tourist season. This is the best time for a family vacation as there is less rain and more sunshine, which is extremely ideal for sightseeing and outdoor activities. Also, January to March is another best time to visit Da Nang with pleasant weather, not too much rain, cool weather, and not too many tourists. If you prefer a quiet place, plan your trip for this time of year.
Getting to &
around Da Nang
By plane
This convenient option is a real-time saver in Danang. Four domestic airlines VietJet Air, Jetstar Pacific, and Vietnam Airlines all operate regular flights from Ho Chi Minh, Hanoi, or some nearby cities such as Nha Trang, Dalat to Danang.
Ho Chi Minh (SGN) – Danang: 890km – Duration: 1h30′
Hanoi (HAN) – Danang: 780km – Duration: 1h20′
Nha Trang (CXR) – Danang: 540km – Duration: 1h15′
Dalat (DLI) – Danang: 660km – Duration: 1h30′
By car
Contact us if you want to rent a private car with a driver in Vietnam. Before departure, the price and quality of service are agreed.
From/to Hoi An: 30km – Duration: 45 minutes
From/to Hue: 95km – Duration: 2 hours
From/to Kon Tum: 292km – Duration: 6 hours
From/to Quy Nhon: 322km – Duration: 6 hours
From/to Dong Hoi: 268km – Duration: 5 hours
By train
A popular mode of transportation chosen by many travelers is the train, which is cheaper and offers the chance to enjoy the scenery through the window. Because Da Nang is in the middle of the National North-South Railway, you can depart from anywhere in the city that has a train station. Danang Railway Station is also in the heart of the city center, so the journey is quite quick.
Nha Trang – Danang: 495 km – Duration: 9h – 11h
Ho Chi Minh City – Danang: 880 km – Duration: 15 – 20 hours
Hue – Danang: 110 km – Duration: 2h30 – 3h
Hanoi – Danang: 880 km – Duration: 3 p.m. – 5 p.m
Prices may vary depending on the season or the quality of the cabin chosen: air-conditioned seat or car with 2, 4 or 6 berths.
By bus
This is the cheapest way, but it is not recommended if you are traveling from Hanoi or Saigon, as such a long bus ride can be uncomfortable. However, taking the bus to Danang is ideal if you are in Hue, Hoi An, or Quang Binh. Daily buses leave every hour. You can buy the tickets directly at the bus stations before the departure time, or you can contact the hotline of each bus line or even contact us to book the ticket in advance.
Hoian – Danang: 30 km – Duration: 45′
Hue – Danang: 95 km – Duration: 2h5′
Kontum – Danang: 292 km – Duration: 6h10′
Quy Nhon – Danang: 322 km – Duration: 6h5′
Dong Hoi – Danang: 268 km – Duration: 5h5′
By taxi and car
If you are traveling in a group, a taxi is the most convenient and economical option. The few taxi companies in Danang are Vina Sun Taxi, Tien Sa Taxi, Mai Linh Da Nang Taxi, Song Han Taxi, etc. However, you can use apps like Grab, Gojek, or Be (like Uber) to get around the city. All of them offer passenger transport services in Da Nang at quite reasonable prices.
Also, if you want to rent a private car to make the most of your stay, don't hesitate to contact us! The price and the quality of the service are fixed before departure.
By motorbike
The most popular means of transport for locals, the motorbike remains the best way to get around town if you have a driving license. But it is not really recommended for foreigners because the traffic in Vietnam is quite complicated as you know.
By bike
Renting a bike is a good option if you prefer to explore Da Nang at your own pace. Da Nang is significantly less crowded than Hanoi or Ho Chi Minh City, so you can cycle without heavy traffic or pollution. If you are staying near My Khe beach, a bike ride is the best way to enjoy the sea view and stop at the many seafood restaurants.
Where to Stay in Da Nang
Danang, the fourth largest city in Vietnam, has no shortage of hotels that meet the needs of different travelers. In fact, given the plethora of options, it can be a little difficult for first-time visitors to decide where to stay. Here are some good options for your reference:
Intercontinental Danang – 5*
Mercury Danang – 5*
Green Square – 4*
Green Bamboo Bank – 3*
Places to Visit in Da Nang
Ba Na Hills
Ba Na Hills is named after a local ethnic minority group living in the area, meaning "my mountain". At the end of the 19th century, Ba Na Hills was a favorite vacation spot for the French during their colonization. Today it has been taken over and expanded into a first-rate leisure complex, with the best of French architecture, the largest resort, and exciting entertainment.
Golden Bridge
The Danang Golden Bridge has caused fever all over the world with its appearance not only on many world-famous channels and newspapers such as CNN, BBC, The Guardian, Times, etc. but also on the most popular social networks and forums such as Instagram, Facebook, Twitter, BuzzFeed, Reddit, etc. Vietnam Golden Bridge is a new architectural construction in the Bana Hills tourism and entertainment complex. This bridge is built at an altitude of 1,400 meters above sea level and is approximately 150 meters long. The root of the name "Ponte d'Oro" derives from the golden frame of the balustrade. More than just a piece of architecture, the Golden Bridge has established itself as a new symbol of Danang tourism since it opened in June 2018.
Marble Mountains (Ngu Hanh Son)
For lovers of conquered spectacular views and grandeur of nature, the Marble Mountains site in Danang promises to satisfy them. This site is known by the local name of "Ngu Hanh Son", which can be translated into English as "Mountains of the 5 Elements". According to a local legend of the local Cham culture, these 5 elements are Water, Metal, Wood, Fire, and Earth. Waterberg (Thuy Son), the largest of the five, is accessible to tourists. The ascent to the top, about 500 meters above sea level, offers travelers a breathtaking view of Da Nang City and the country's central coast.
Museum of Cham Sculpture
It was built in 1919 by the French School of the Far East, Henri Parmentier, an archaeologist, drew the plans. Inside are sculptures and architectural objects from several places in central Vietnam where the Cham kingdom developed from the 4th to 13th centuries. The carvings come from temples and towers throughout the region. The works are inspired by Buddhism and Hinduism. More than 300 different original sculptures, documents, and texts are exhibited inside and outside the building.
Location: No. 2, 2nd September Street, Binh Hien Ward, Hai Chau District
Beautiful Beaches
A trip to Danang wouldn't be perfect without a visit to its beaches. If you like to share your beach with other visitors, want to surf and practice other water sports or prefer to relax on a deserted coast, Da Nang has everything you need.
My Khe
Silky white sand crunches under your feet and litter is a rarity that is quickly detected by the lifeguard and other attendants. Beautiful palm trees line the beach and provide wonderful shade. From here there is a breathtaking view of the city with the Son Tra peninsula forming a blurred background to the glittering skyscrapers of the city. There are many excellent restaurants nearby with stunning views of the bay.
Black Rock Beach
Black Rock Beach is a must if you have time during your stay in Da Nang. Here are the black rocks which contrast with the turquoise blue of the seawater. You will probably fall in love with this place and the way the rocks are beautifully layered. In short, nature has done incredible things. In addition, this beach is perfect for snorkeling, exploring the coral reefs, and fishing with the locals.
Thanh Binh Beach
Thanh Binh Beach is the closest beach to downtown Danang. Its proximity makes it a place of relaxation very popular with locals and visitors, in the evening and on weekends. Stretching for 1 km, this beach is mainly home to mid-range hotels and local seafood restaurants.
Nam O Beach
Nam O Beach is at the northern tip, just before Hai Van Pass swallows the highway. From here you overlook the mountains and the ocean offers reefs and rocky areas for outdoor activities. There are plenty of fishing boats to visit and holidaymakers can organize a fishing trip or visit hidden coves along the coast. Other water activities include windsurfing and surfing.
Non Nuoc Beach
Non Nuoc Beach is one of the most famous beaches in Vietnam and one of the most beautiful coastlines in the world. A 20-minute drive from Danang, the soft white sand stretches for more than five kilometers and offers guests the perfect place to soak up the sun. Many activities are also available, such as surfing, stand-up paddle, and kayak lessons. Non Nuoc is within walking distance of the Marble Mountains, it's the perfect stopover after you've done your daily dose of sightseeing and want to relax.
Bac My An Beach
Bac My An Beach is known for hosting some of Danang's five-star resorts and hotels. It is 4 km long and can accommodate more than 5,000 people at the same time. Resorts have their own private area for sunbathing and outdoor activities.
However, you can find public beaches if you don't want to stay at a luxury resort on your vacation. There are also several mid-range hotels around Bac My An Beach, as well as local restaurants serving fresh seafood at reasonable prices. Kayaking, diving, and windsurfing are among the most popular activities among tourists.
Son Tra Peninsula
Dubbed the "green lung" of Da Nang, Son Tra Peninsula (Bán Đảo Sơn Trà) has long become one of the most attractive tourist destinations in Da Nang and Vietnam. Located 10 km from the city center to the northeast and 693 m above sea level, Son Tra is a special gift from God to Da Nang. While visiting Son Tra Peninsula, you will be amazed by the diversity of fauna and flora of Son Tra. With over 100 species, this peninsula is famous for the primate species of langur, which is a rare and nearly extinct species in the world. There are over 300 langurs there.
Hai Van Pass
For 100 km, the cloud pass connects Hoi An to Danang on a mountainous road. The pass is 25 km from Danang and is 21 km long. It is the highest pass in Vietnam and is about 1500 km above sea level. Hai Van can be translated as "ocean cloud pass" and it is a very beautiful place. From the top of the pass, you can see Danang City, Tien Sa Port, Son Tra peninsula, and the sea.
Lady buddha
The tallest statue in Vietnam, Lady Buddha, stands 72 meters tall and is made of white marble. It is located in the direction of Son Tra, it should protect the seafarers. There is also a pagoda and several Buddha statues at her feet.
Dragon bridge

The Dragon Bridge in Danang is the most spectacular bridge in Vietnam and offers a dazzling spectacle of light, fire, and water that no first-time visitor to Danang should miss. It is 666 meters long and is located in the city of Danang and is built in the shape of a golden dragon. According to local beliefs, which date back to the Ly dynasty, the dragon is an important symbol of power, nobility, and good luck.
Rooster Church
This church was built in 1923 for French Catholics living here. It is called Hahnenkirche because there is a weather vane in the shape of a rooster. The church offers services in several languages ​​and serves nearly 4,000 parishioners. The fair takes place at 5:00 a.m. and 5:30 p.m. Monday to Saturday. and Sunday at 5:00 a.m., 6:15 a.m., 7:30 a.m., 3:30 p.m., and 5:00 p.m.
My Son's shrine
Located 50 kilometers from Danang in a beautiful green valley surrounded by hills, the archaeological site of My Son is one of the essential visits during your stay in central Vietnam. My Son Sanctuary, the religious and political capital of the UNESCO-listed Champa Kingdom, is a series of Cham temples whose spiritual roots link them to Hinduism.
Buddhist pagodas
Phap Lam Pagoda
Phap Lam Pagoda is a monument in central Da Nang, with towering trees, well-manicured gardens, and bizarre Buddhist sculptures. Phap Lam Pagoda not only offers a peaceful retreat from the bustling city but is also a great place to indulge in some vegetarian cuisine as it is surrounded by local eateries and carts catering to monks and devotees.
Address: 574D Ong Ich Khiem Street, Danang.
Opening hours: every day from 5:00 to 11:30 and from 13:00 to 13:00. until 21:30
Linh Ung Pagoda
Danang Ling Ung Pagoda is located in Bai But, Son Tra peninsula. It is the most beautiful pagoda in Danang in architecture and style. The pagoda combines tradition and modernity very well.
Linh Ung literally means "Word miraculously granted". Almost 200m above sea level, this 20-hectare pagoda offers a splendid view of the sea and the city of Danang. According to Thich Thien Nguyen, during the reign of King Minh Mang, local fishermen discovered a statue of Guanyin, the goddess of mercy in the Buddhist religion, on the beach. A temple dedicated to this goddess was built on the spot. Since that day, the local population has led a peaceful and prosperous life. During the anti-American resistance, the statue and pagoda were almost completely destroyed. And only in 2004, the venerable Thich Thien Nguyen managed to mobilize enough material aid to rebuild it. Today, Linh Ung-Bai But is a symbol of the rise of Buddhism in NV in the 21st century.
Han market
Located in Da Nang's central business district between the Han River Swing Bridge and nearby Hung Vuong, Tran Phu, Tran Hung Dao, and Bach Dang Streets, Han Market has long been a popular shopping destination. familiar. Thanks to its favorable location for road and river traffic, the market grew and became crowded. Danang street food tourism is also a major attraction for tourists.
There is a wide variety of merchandise for sale, from shoes and bags to clothes and souvenirs. Fresh seafood and tasty fruits and vegetables are the most famous. Moreover, tourists can easily find distinctive fish sauces and dried products in the market.
Food to Eat in Da Nang
Da Nang's culinary delights make it a foodie's paradise. The food here is not spicy and has a mild flavor, making it suitable for foreign visitors. When visiting this city, make sure to try Banh Xeo and Nem Nuong. It is said that unless you try these two dishes, you will not be able to visit Da Nang.
Banh xeo (Vietnamese pancakes)
Danang pancakes are made from rice flour, egg yolk, and turmeric all mixed in a yellow pan. Once the dough is ready and cooked, we add shrimp, meat, bacon, and some fresh vegetables. The dish is served with a sauce of pork liver, peanuts, chili, and garlic.
Banh trang cuon thit heo (fresh spring roll with grilled pork)
Pork pies are one of Danang's favorite dishes. For this dish, we choose the best cuts of pork, that is to say at the level of the groin or the shoulder. Then we smoke pork to give it a sweet taste. The dish is accompanied by vegetables: lettuce, basil, cinnamon, and fruit but the dish is not complete without the succulent sauce.
Cau Mong barbequed veal
The calves are carefully selected by the chefs and then grilled over coals. This dish is also famous for its fish sauce and accompanying vegetables. The fish sauce comes from famous fishing regions, and spices like garlic, chili pepper, and ginger are added. The vegetables and herbs are very diverse, you will find basil, perilla leaves, lettuce, sliced ​​banana leaves, thyme, cinnamon, and cabbage in particular. You will put a few pieces of meat with vegetables in a sheet of rice and then dip your roll in the sauce.
Bun thit nuong (Rice vermicelli with grilled pork)
This dish is typically served cold and accompanied by succulent grilled pork, fresh vegetables, herbs, and bean sprouts. Bun thit nuong is a sensory delight, topped with roasted peanuts, carrots, and green onions. All you have to do is combine all of the ingredients and serve with a special peanut sauce. Add some chili sauce if you like things spicy.
Mi Quang (Quang Noodles)
When it comes to Da Nang cuisine, one immediately thinks of the famous Quang noodles. The peculiarity lies in the large thick white tagliatelle, dipped in a tasty broth. This dish is made up of many elements and the water doesn't boil over like other soups. There are many variations, such as noodles with chicken, beef, jellyfish, fish, etc. A traditional bowl would contain shrimp, hard-boiled eggs, pork bones, roasted peanuts, and sesame rice cakes. This dish is served with green vegetables, cilantro.
Seafood
Da Nang, surrounded by beautiful beaches, is undoubtedly the home of numerous dishes made from fresh seafood. Grilled mussels with green onions and peanuts, steamed clams, grilled baby squid, steamed crabs, and other dishes are recommended when visiting this city. You can go to a local seafood market early in the morning to buy live seafood and then ask the restaurant to cook it for you.
Nam O fish salad
This has long been famous for its particular taste, the fish used are generally sardines or anchovies, but herring is the most suitable. Before marinating, the fish is extracted from its juice, which is used to make the sauce (the juice is boiled and mixed with Nam O fish sauce, pepper, chili, tapioca, and glutamate).
A type of spice called "thinh rieng" is added to the fish, which allows it to dry out and improve its flavor and aroma, and a small peanut is also added.
The fresh and tender fish mixed with the fragrant sauce and tasty vegetables offers an unforgettable gastronomic experience.
Danang, the main city in central Vietnam and a transit point to visit the city of Hoi An deserves a visit of at least one day. Please contact us for more information about a trip to Danang!
Start planning your tailor-made tour with 1-1 help from our travel advisors.
Plan your tailor - made trip with a local expert

Book securely with money-back guarantee

Travel stress-free with local 24/7 support
How to Plan a Trip to Da Nang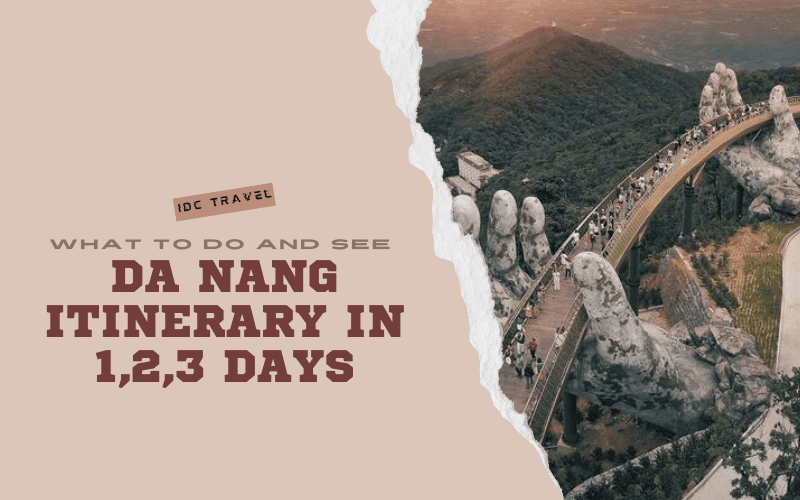 The New York Times magazine named Da Nang as one of the best places to visit in the world in 2015 due to its beautiful sandy beaches. Furthermore, this city clings to tourists' feet with its sophisticated and civilized image, and it constantly has something new to offer. The ideal itinerary for Da Nang is 4-5 days so you can fully enjoy it....
Read More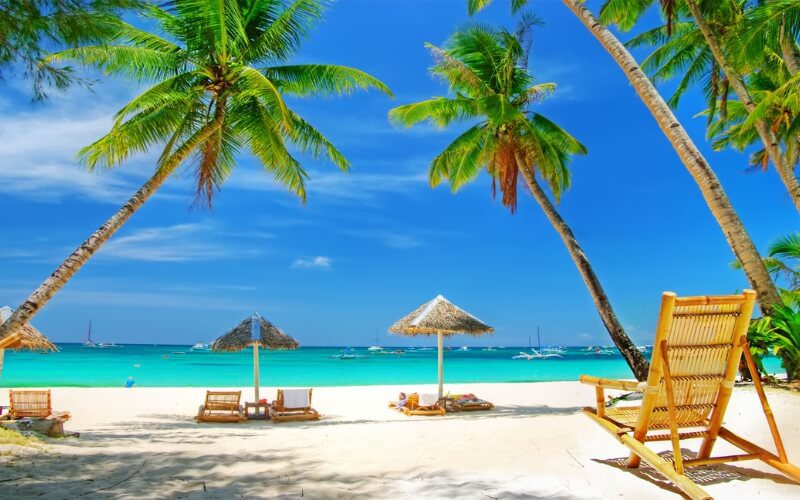 The central region of Vietnam which encompasses Da Nang and Hoi An is regarded as a significant hub for tourism. This area boasts a variety of attractions, including a UNESCO World Heritage town, archeological sites, and Vietnam's former imperial capital. Furthermore, nature enthusiasts can also indulge in the region's outdoor offerings, such as...
Read More