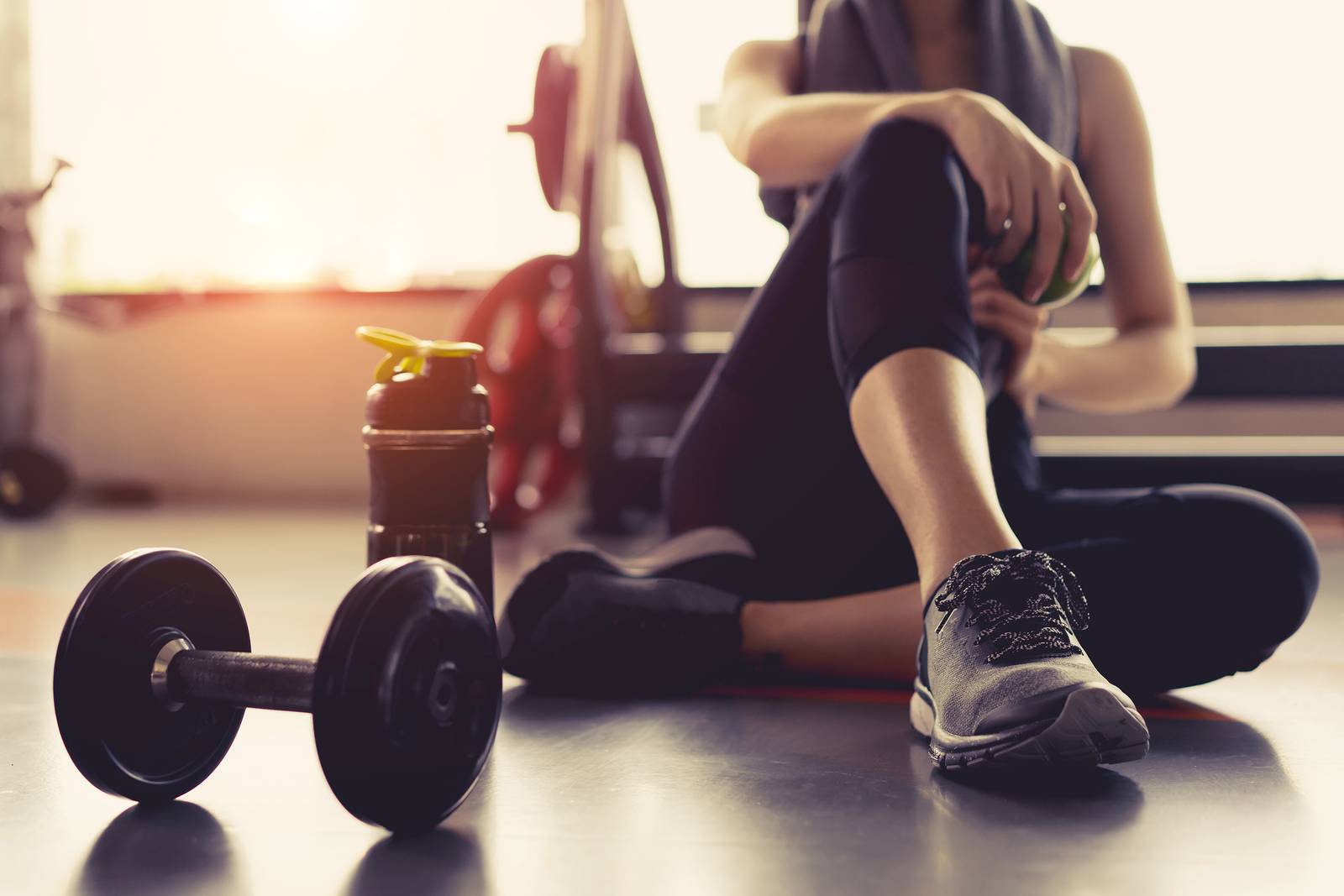 A healthy body, a slim figure, attractive at all times are always one of the main concerns of everyone. Especially in the current post-Covid-19 context, the need to promote health and relieve pressure becomes more important than ever. Many people go to sports/fitness clubs to train carefully and methodically. However, finding a place that both relaxes and improves health care is not easy when there are countless gyms to suit customers' tastes, especially in a crowded city like Hanoi. If you want to spend a few days at a sports club in Hanoi during your Vietnam wellness holiday, please pocket this list of 6 sports clubs below for reference.
In 2007, California Fitness and Yoga became the first and largest international fitness company to launch in Vietnam. It is the center of an active lifestyle, to inspire, bring joy and a new source of vitality to the community. California Fitness & Yoga has a team of world-class trainers from many of the world's leading strength training and yoga countries, such as the United States and Australia.
In addition, this sports club regularly opens many other exercise programs such as Kick Fit, pole dance, Zumba, Latin Dance, such as Body Combat, RPM (indoor cycling class), Body Jam, Body Pump, Body Balance, Zumba, Belly Dance (Oriental Dance)… The quality of California Fitness & Yoga is also reflected in the possession of locations in the center of Hanoi and a luxurious, modern and airy exercise space, 5-star equipment for methodical practice. All of them make this brand the ideal destination for those who want to take care and protect their health.
Address
2nd and 3rd Floor, Somerset West Point, No. 2 Tay Ho, Quang An, Tay Ho.
3rd Floor, Vincom Star City Trade Center, 119 Tran Duy Hung Street, Trung Hoa, Cau Giay
Time City Megamall, Building T18, 458 Minh Khai, Hai Ba Trung
2nd Floor, Capital Building, 41 Hai Ba Trung, Tran Hung Dao, Hoan Kiem
Sky City, Floor M, 88 Lang Ha, Lang Ha, Dong Da
2nd Floor, R3, Royal City, Mega Vincom, 72A Nguyen Trai, Thuong Dinh, Thanh Xuan
4th Floor, Hang Da Plaza Shopping Center, No.1 Hang Da, Hoan Kiem
3rd and 4th Floor, Long Giang Building, Pico Electronics Center, 173 Xuan Thuy, Cau Giay
Handico, 4th Floor, Me Tri, Pham Hung Street, Nam Tu Liem
Floor 5-6, MAC Plaza, 10 Tran Phu, Mo Lao Ward, Ha Dong
6th Floor – Mipec Riverside, No. 2 Long Bien II Street, Ngoc Lam Ward, Long Bien
Founded in 2009, NShape Fitness is one of the first high-end sports club with professional training and fitness system in Hanoi. NShape Fitness sets a mission to inspire every member to lead a healthy and energetic lifestyle.
At NShape Fitness' high-quality fitness and yoga centers, you will experience exceptional service from friendly, helpful staff and internationally qualified Indian yoga instructors. NShape Fitness offers a wide range of yoga classes for all age groups and levels, depending on the physical condition and personal needs of its members. Also, NShape Fitness is the only yoga center in Hanoi to suggest Hot Yoga, Couples Yoga and Laughter Yoga, three of the most popular types of yoga in the world.
NShape Fitness also offers fitness classes and recreational facilities for children. So you can get in shape while having a good time with your family!
Address
14–16 Ham Long, Hoan Kiem
5th Floor, 71 Nguyen Chi Thanh, Dong Da
Floors 3-4, Zone A Mandarin Garden, Hoang Minh Giam
Elite Fitness & Spa is one of Hanoi's most modern spa centers and sports clubs. Its professional team of trainers, directly trained by bodybuilding director KELLY ROGERS, up to 20 years of experience as a sports trainer in the US military, helps you shorten training time by 70%.
The equipments in the Elite Fitness Gym are all imported complete units from USA will help you get the best experience. The gym, with an area of 4000m2, includes a climbing area, a swimming pool, a Jacuzzi and a steam room, which gives the member the most relaxed and comfortable feeling when he comes here. The Elite Fitness sports club often organizes yoga, Body Bump, Body Jump, Body Action and cycling classes… The special thing about these classes is that they are completely free when you become a member of the club.
Address
51 Xuan Dieu, Tay Ho
6th floor, Tower C, Center Vincom, 191 Ba Trieu
4th Floor, Indochina Plaza, 241 Xuan Thuy
8th Floor, Hong Ha Building, 25 Ly Thuong Kiet
5th Floor, Hoan Kiem Plaza, 110 Tran Phu, Ha Dong
From EuroFit – The Fitness And Yoga Group based in Germany with long experience and reputation in European sports field, Fit24 – Fitness And Yoga Center has been officially introduced in the Vietnamese market since 2012 based on the inherited success of EuroFit and the promotion of new values adapted to the Vietnamese market. With the slogan "Fit For Life", Fit24 wants to bring health, balance, improved quality of life to the community.
The Fit24 – Fitness And Yoga Center always focuses on the importance to master-detail, comfort and health of the members. The open space and equipment from major brands in Europe and America such as Matrix, Cybex, TechnoGym, SportArt… will seduce visitors at first sight.
Address
Thien Son Plaza, No. 2 Chuong Duong Do st, Hoan Kiem
CrossFit Tay Ho is the only CrossFit affiliate in Hanoi, and in all of northern Vietnam. This sports club is located in a newly renovated space on Dang Thai Mai, filled with wellness opportunities. In addition, there is an open gym area (space to do your own stuff outside of class), showers and changing rooms, a treatment room, a small cafe and a space to relax after training.
CrossFit Tay Ho offers 32 classes and 60 hours of open gymnasium, 7 days a week, so it's the most opportunity for you to exercise any day. Through gymnastics, weightlifting, aerobic training in hands-on coaching, members will learn proper mechanics, maintain consistency. As a result, they will find the sweet spot of intensity to change. CrossFit is for all ages, shapes, and levels – from beginner to competitive athlete. It combines gymnastics, bodyweight exercises, cardio training and even Olympic weightlifting.
Address
34 Dang Thai Mai, Quang An, Tay Ho, Hanoi
Tucked away in an alley and away from the busy streets, The Fitness Village offers tourists the opportunity to exercise, escaping the noise and chaos of the city.
The sports club offers a range of lessons to suit everyone's goals. You can build strength, improve flexibility or even lose weight. From High Intensity Interval Training (HIIT) to Guided Meditation, Zumba, Yoga and Pilates, you will be well taken care of. A fully equipped air-conditioned gym, weight room and cardio machines will captivate the muscular. Before and after your workouts, you can relax in a beautiful bonsai garden and serene pool.
Address
68 Alley 50 Lane 310 Nghi Tam Street, Tay Ho Ward, Hanoi
If you enjoy a wellness stay in Vietnam, especially in Hanoi, do not hesitate to spend a few days in one of these best sports clubs. Your body and mind will be relaxed, restored and ready for your new adventure.