Vietnam tours from Australia
Vietnam tours from Australia are all available at Paradise Travel!
Did you know that Vietnam is now one of the top destinations for travelers from Australia? Travel to Vietnam from Australia is easy.
Australian passport holders need visa to Vietnam
Direct flights from Australia to Vietnam are available
Best times to visit Vietnam are from October to March
Australian dollar can be exchanged into VND in Vietnam
Paradise Travel can customize any tours to fit travelers' demands
Vietnam tours from Australia
There isn't much that Vietnam leaves to be desired with its many famous beaches, national parks, melting pot cultures, traditional foods, art galleries, museums…all paired with beautiful international standard holiday accommodations to rest at the end of your long, sensational days.
Would you like to:
Explore the magnificent Vietnamese coastline, dotted with islands and breathtaking national parks?
Check out the lively cities that beg to be explored?
Shop at the many markets, designer shopping malls, and talented tailor boutiques, at prices you won't believe?
Discover the surprisingly authentic French influenced architecture, pastry, and coffee shops?
Learn about the diverse and fascinating range of cultures that have made their home in Vietnam?
Cook and feast at some of the world's best restaurants and fine dining cooking classes?
Take photos at some of the most noteworthy historical relics in SEA?
Learn about the significance of Vietnam's many heavily decorated citadels, pagodas, temples, churches and tombs?
Trek, cycle, surf, rock climb, kayak, sail, golf and beach on a Vietnam adventure?
Dance the night away with locals and travelers alike, in one of Vietnam's energetic cities?
We have tours to accommodate interests at any level.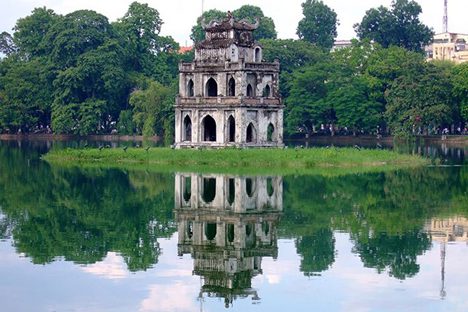 Travel to Vietnam!
With everything mentioned above, you will be blown away with your experiences, but we guarantee that what you remember most won't be the places and things, but the kind and beautiful way of life that the Vietnamese people are so eager to share with you. They are the true heart of Vietnam, and we are so excited to share their love with you, while you embrace your love of travel and adventure with us.
Paradise Travel offers every type of Vietnam tours that you could dream of, and we have specifically tailored many of these for travelers from Australia! Check out our many categories such as the Vietnam discovery tours which are sure to cover all of the bases, Vietnam family tours for family or Vietnam eco tours, for the eco-conscious, nature loving adventurers. We are ready to help you enjoy the trip of a lifetime to the beautiful, and ever growing in popularity, gloriously fascinating Vietnam.
Visa to Vietnam for Australians
Australian passport holders need to obtain a visa if they wish to enter Vietnam for tourism purposes. If wishing to apply for a visa in person, you may do so at the Vietnam Embassy in Australia, at the following address:
Address: No. 6, Timbarra Crescent, O'Malley, ACT, 2606, Australia
Phone: (02) 6286 6059 (EXT: 101/102)
Email: vembassy@iinet.net.au
Website: www.vietnamembassy.org.au
If you would prefer the convenience of applying online, then head to the visa on arrival to Vietnam website to obtain a pre-approval letter in just a few easy steps. The letter for visa on arrival is issued and approved by the Immigration Department of Vietnam, and we will send you a copy within 2 working days (or faster if needed).
Information needed: full name, date of birth, nationality, date of arrival.
Travelers, after obtaining the letter, simply take a copy of the letter in hand, with you to your flight and the visa will be stamped at any Vietnam international airports upon arrival.
We offer the visa on arrival to Vietnam, pre-approval letter, free of charge to any of our guests.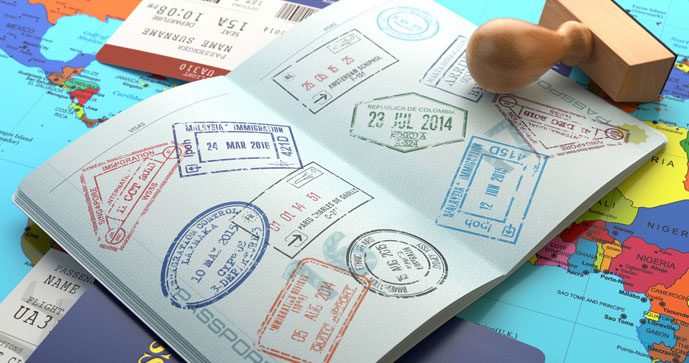 Flights to Vietnam from Australia
Flights from Australia are making their way to Vietnam daily out of Melbourne (MEL) and Sydney (SYD) airports. Don't forget, for your visa on arrival letter to be valid, you have to fly into one of Vietnam's two international airports.
Hanoi International Airport (HAN)
Ho Chi Minh City International Airport (SGN)
Cheap flights are easier to find than ever and we're here to help you get yours! If you wish to talk to someone in person, then head to your nearest travel agency or flight booking office, where they will go through many different options with you. However, with so many options and the convenience of online, why don't you check out one of these fan favorite websites that we have found for you, to easily book a flight of your own!
Exchange foreign currency in Vietnam
In Vietnam, only Vietnam Dong (VND) is accepted in any purchasing transactions. At some places like hotels, restaurants, souvenir stores, etc., travelers can use US Dollar to pay for the goods and services.
You should not prepare VND before your Vietnam trip since the exchange rate in your country may not be favorable. You can exchange foreign currency in some Vietnamese banks such as VietcomBank at the airport and around big cities (Hanoi and Ho Chi Minh City).
Avoid unofficial places such as souvenir or jewelry shops.
---