Breakfast & Lunch & Dinner
06h15: Do a Tai Chi session on the sundeck at the sunrise before having a light breakfast at 06h45. You can have breakfast at Cloud Nine restaurant or at your cabin.
08h00: Transfer to Vung Vieng floating village where you will do kayaking, local bamboo boat rowing, visiting fish farms, and talking with local people.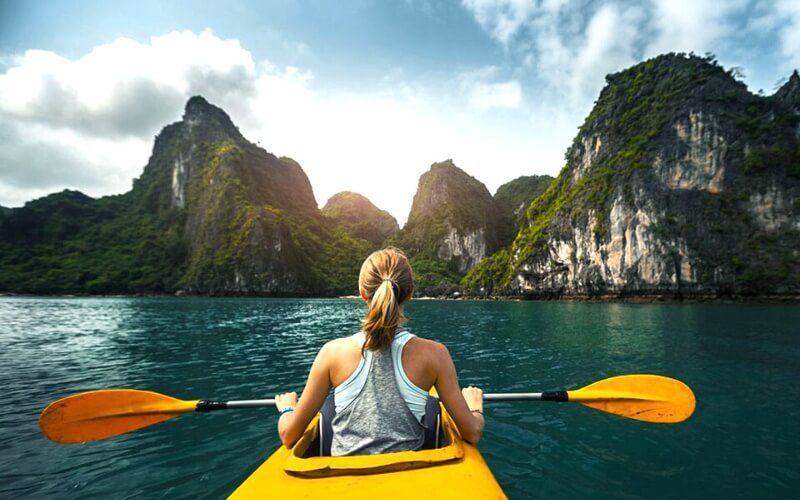 12h00: Lunch will be served on the cruise with a diverse selection of Vietnamese food.
13h30: Cruise along Bai Tu Long Bay to visit Thien Canh Son Cave – the most gorgeous cave in this bay.
16h30: Free time for relaxing, doing sports, or waiting for the sunset. Enjoy a cup of cocktail on the rooftop bar is also an excellent choice during this time.
19h30: Enjoy a fine-dining dinner in Light House restaurant. The dinner will take about 1 hour, and then you can participate in onboard recreational activities such as night squid fishing, pocker, or watching movie at the Spirit of the Sea Lounge. Complete the second day of La Siesta Superyacht 3 days – 2 nights schedule and comback to your cabin for a nice sleep.