Vietnam has been recognized as a promised destination for adventure. Nevertheless, with people who travel with their children, there is no doubt that this country is also the first recommendation for a family vacation. Even if you plan to travel with teenagers, toddlers, babies or infants, you will find that Vietnam is a perfect choice for your children. Your children will have the opportunity to learn more about the nature, culture and history of an exotic country through a wide range of interesting activities. Moreover, with the world-famous street food, Vietnamese food is safe and tasty enough to impress your kids.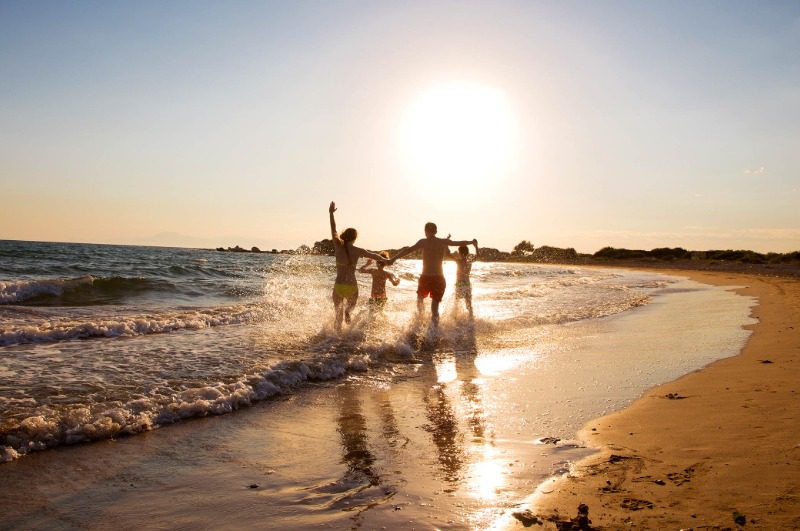 By booking organized family tours in Vietnam with IDC Travel, you and your children will experience an unforgettable trip. Based on your travel time, personal preferences and the ages of your children, we will suggest the most suitable tour for a family vacation and even offer personalized options.
Highlights of our family tours in Vietnam
Collection of interesting activities to organize throughout the trips. Your children will have the chance to interact with the locals through a special class learning how to become a farmer or how to make traditional handicrafts such as pottery, papier-mâché masks, fabric lanterns, and more.
Join a cooking class together to learn how to shop at a local market, bargain and buy fresh food in the local style, and learn how to cook tasty and easy Vietnamese dishes.
Learn more about Vietnamese history and culture, you and your children can spend some time visiting typical historical sites that stretch from north to south of Vietnam and watching shows and cultural performances such as water puppet shows, real shows (La Quintessence du Tonkin, Hoi An Memory), or traditional Vietnamese folk music shows.
Experience some soft adventure activities such as biking, hiking, kayaking, swimming, etc. also worth trying. Of course, you don't have to worry about safety when you join our Vietnam family tours with your kids, because we always put safety first and review every activity on the itinerary to provide the best experience and the safest.
Don't wait to book our family vacation package now and make it an unforgettable memory !